Can Democrats Avoid Negotiating With Themselves?
January 31, 2014
On his last day over at Slate, Matthew Yglesias offers some good advice to President Obama on negotiating any immigration reform deal based on the House Republican's "immigration principles":
 We've time and again seen the political problems with preemptive compromise in this administration. The absolute best way to destroy conservative support for a legal status measure would be for the White House to embrace it. If Democrats believe a path to citizenship is the right thing to do (and they certainly seem to) then they may as well keep saying that and let Republican leaders see if they can round up support for a more modest thing.
 I would broaden this to apply to all immigration reform activists. It is one thing to see where a compromise might head, and to make an internal decision as to whether or not that outcome is acceptable. It is another thing to just start at that compromise position of your own accord. Not only does that weaken your negotiating position, it poisons the compromise for the other side, who would come to see it as a capitulation.
Would legislation based on the House Republican's immigration principles be better than no legislation at all? Very possibly so. But the message coming from the pro-reform side should nevertheless reflect their clear and (until recently) unanimous consensus: no legalization without citizenship.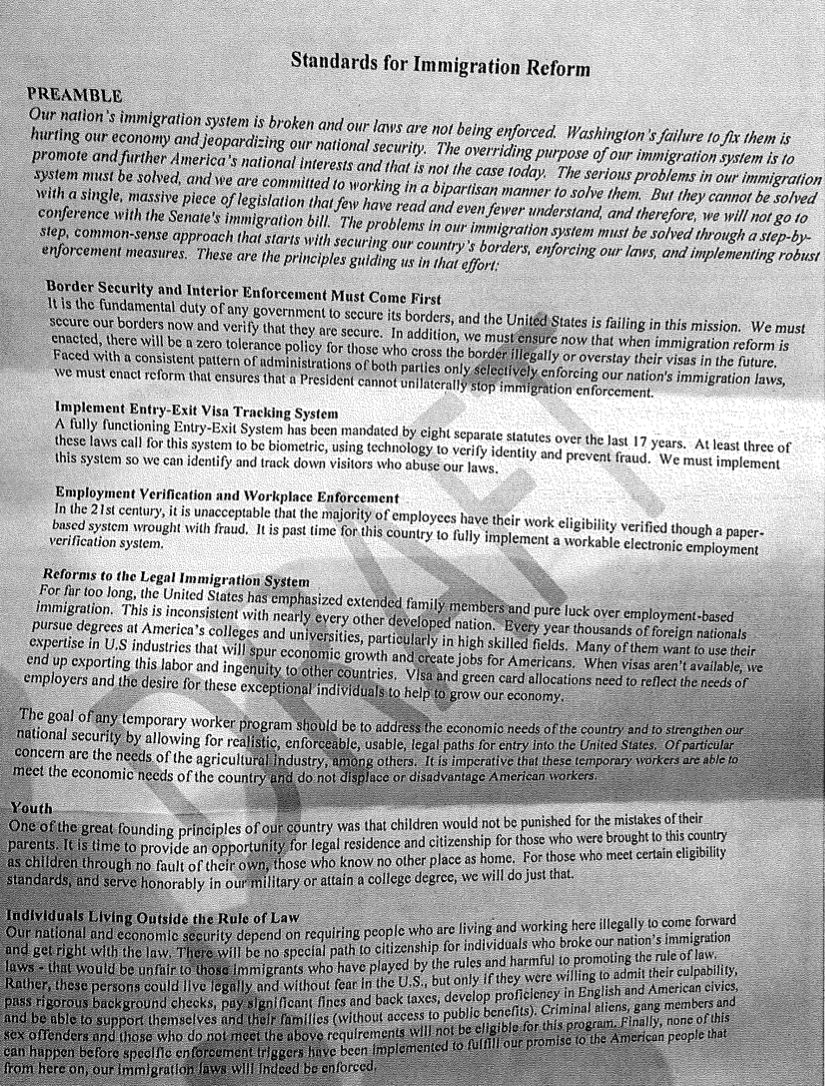 Draft of the House Republicans Immigration Principles
---
TAGS: President Obama